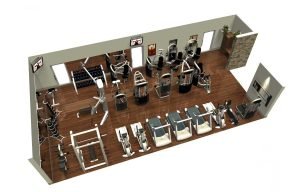 Fitness Facility Design & Gym Planning
Design 2B Fit uses Auto-Cad software to design your gym's new layout. All gym layouts are designed according to ADA regulations, if required.
To have your gym redesigned, please contact us for a consultation. At your consultation, we'll discuss your needs and goals and provide you with multiple designs based on your preferences as well as offering purchasing options. Our designs include modern elements that are trending in fitness internationally. We will also consult with your personal trainer to create the perfect functional fitness space for your individual needs.
*Optional 3D design is also available
2D
3D