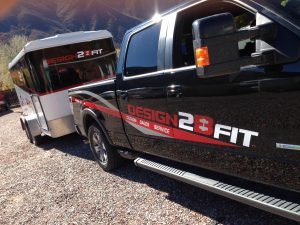 Preventative Maintenance
Taking care of your fitness equipment is as important as taking care of your own fitness. Nobody likes to see 'Out of Order' signs on your fitness equipment—not you, not your clients, and not us either. Design 2BFit offers comprehensive Preventative Maintenance Programs designed to keep your equipment working safely and efficiently, and to reduce the frequency of repairs through regular maintenance. Even though your new commercial fitness equipment is typically under a manufacturer's warranty, it's smart to enroll in a service agreement for maintenance. You want to keep your equipment operating for as long as possible without costly repairs.
Here at Design 2BFit we'll offer you a customized preventative maintenance program designed specifically to meet all your equipment needs. Our program will be based on either all, or specific groups of your equipment (e.g., just cardio: treadmills, ellipticals, bikes, etc.), and all work will be recorded for inventory purposes and to build a history profile.
What's the benefit?
You'll have peace of mind knowing that regular servicing of your commercial fitness equipment will minimize your operational headaches, including:
Lower repair costs on older equipment.
Equipment lifespan is greatly increased.
Create a safe workout environment limiting potential liability.
Higher client retention.
Greater return on investment!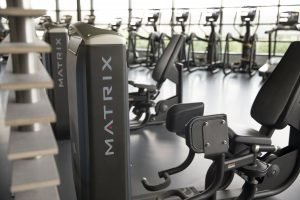 During our preventative maintenance service calls, each piece of equipment covered under the agreement will have its exterior and interior thoroughly cleaned, inspected for safety, lubricated and adjusted according to manufacturer's specifications. Upon the completion of our visit we will complete a Preventative Maintenance Checklist that will indicate any need for repairs that were discovered to avoid any down time in your facility.
Equipment Repair: Keeping your equipment operating in pristine condition is our goal with Design 2BFit repair services. Rest assured, our professional service technicians can manage needed repairs on all your equipment. Our equipment service technicians are fitness equipment experts, and are factory certified by manufacturers to stay ahead of technology trends and new equipment introductions. Our service technicians treat your equipment as if it were their own.